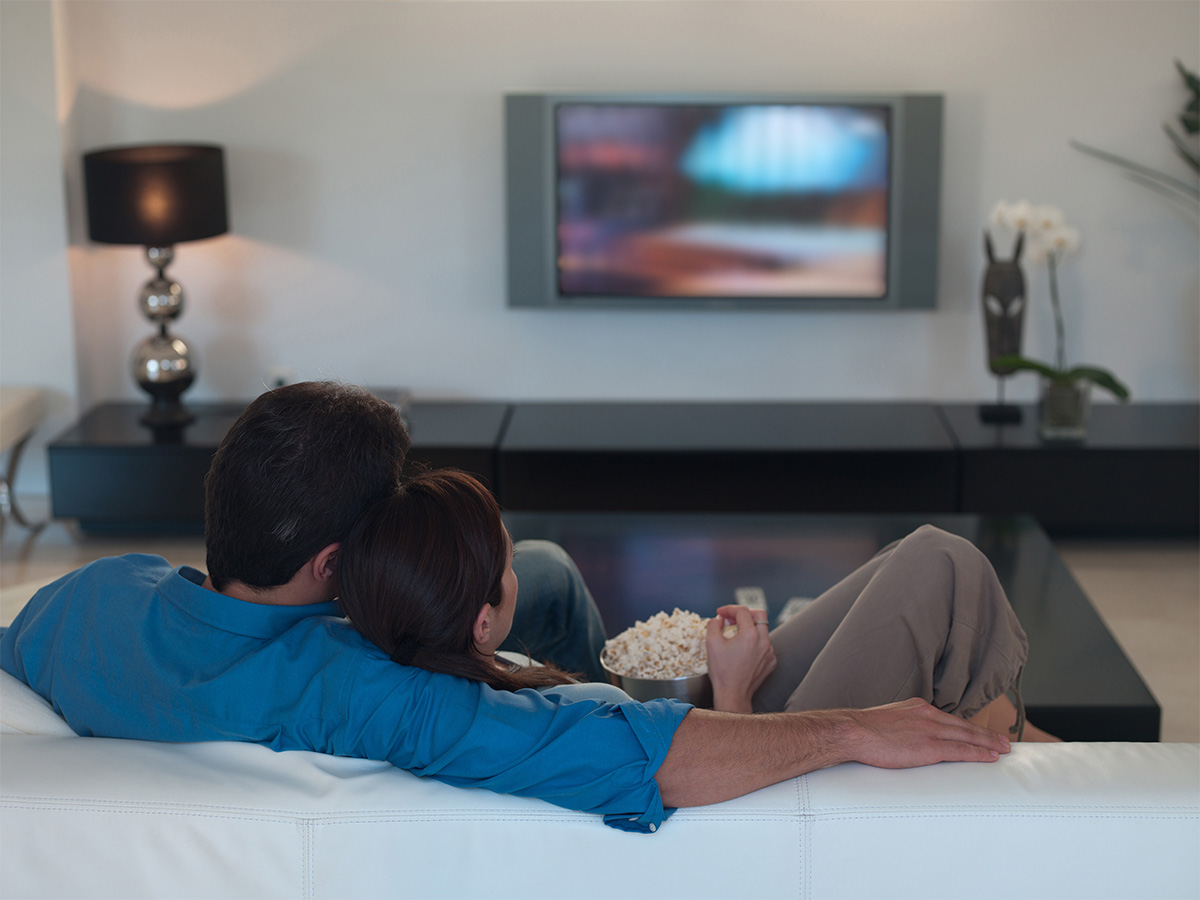 The new fall TV season is about to kick off! You probably have favorite shows you're excited to dive back into (NCIS or Grey's Anatomy, anyone?), new ones you're eager to check out (like All American for you football fans), or even reboots of classics (Murphy Brown! Magnum P.I.!). If you're looking for more out of the experience, here are four ways we can help.
1. Picture This
Tired of a small screen or a sub-par picture? The latest flat screen televisions offer amazingly vivid pictures and come in sizes for every room. Most shows and movies are now produced in high definition; having a TV that showcases the cinematography in all its glory just enhances the experience.
2. You Got to Move It (Move It)
Do you have your TV in an awkward corner, just because that's where the wiring is? Our expert team can install your television in the place that makes the most sense. We have a master electrician on our team, so moving wiring isn't an issue. We have plenty of experience hanging TVs of all sizes over mantels, in home theaters and even outside.
3. Get Smart
You're busy and that means you may not be able to watch the latest episode of Chicago Med when it airs. If you're tired of catching up on shows by streaming them on your small device, consider getting a smart TV. Connected to the internet, you can use it to access all your streaming platforms—such as Netflix, Hulu, Amazon and YouTube—and watch your favorite shows on your big screen when it's convenient for you.
4. Turn it Up
Just as video production has improved by leaps and bounds, so too has sound quality. While the speakers on new TVs are better than in the past, adding additional speakers can really put you in the middle of the action. From surround sound to small, hidden speakers that produce big sound, we can help you get the look and sound you want.
Not sure where to start? We'll work with you to give you options within your budget that make sense for how you watch TV. Give us a call or visit our showroom.