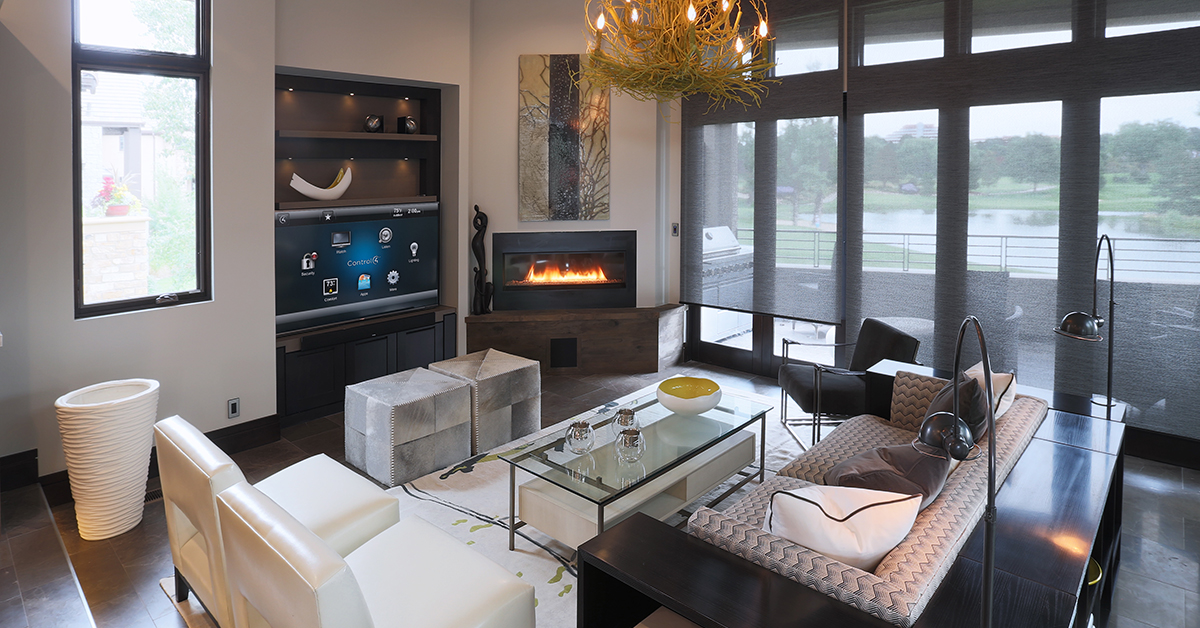 In honor of Simplify Your Life Week, we thought we'd share some surprising ways smart home technology can help you keep things simple, so you can focus on more important things.
Manic Monday
It's Monday morning and you're running late. You grab your coffee, wallet and car keys and race out of the house, hoping to make it to work on time. Half-way to your destination, worry sets in. You wonder, did I lock the door?
What if there was a simpler way to find out than turning back to check?
Party Planner
You've been planning your party for weeks, down to the smallest detail. You want everything to be perfect—the playlist, the dinner menu, the cocktails, the guest list—and everything is going perfect…until…the music stops and the doorbell rings, just as someone spills their drink on the carpet. Which "disaster" do you tend to first?
What if there was a simple way to get the party back on track, all at once?
Stay Cool
You've just boarded a plane to Hawaii that will take you away from a New England winter and into a tropical climate when it hits you—you didn't adjust the thermostat before you left the house. Do you de-plane or risk frozen pipes while you're gone?
What if you could adjust your thermostat—and other utilities—on the go?
Smart home technology can simplify your life
What do all these scenarios have in common? A simple solution: smart home technology.
Simply Your Life Week might be the perfect time to consider integrating your technologies into a single app. That Monday wouldn't have been manic if you had smart locks that you could check from your cell phone; your party wouldn't have skipped a beat if you unlocked your door and put the music back on with two simple clicks, leaving you to tend to the spill; and you'd be saying Aloha! without worry if you could likewise monitor and adjust your thermostat remotely.
Not sure where to start? Give us a call or visit our showroom. It's really that simple.